All of our staff are very experienced in working effectively with vulnerable teenagers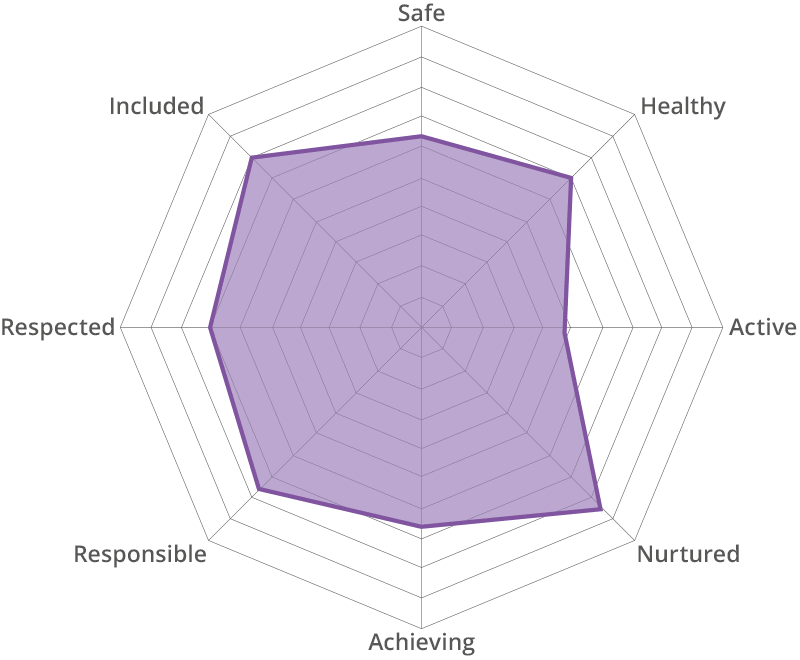 The assessments and reports generated by BeingMe show a clear picture of a young person's strengths and weaknesses.
This enables a more focused approach to building well-being. The assessment is designed to be appropriate and adaptive. The majority of pupils will answer the entry level questions, this will give a good broad understanding of their well-being. However, based on their answers Alex (above) may ask additional questions. 
BeingMe gives schools the capability to assess resilience and well-being based on quantitative data validated in a 10-year study costing over CAD 1million.
BeingMe removes adults from the assessment process by using digital technology that young people can relate to. This provides a more accurate and objective assessment than other assessment methods. The BeingMe assessment is based on Dr Michael Ungar's (Dalhousie University, Halifax, Nova Scotia) work with children who have been marginalised and who has developed a broad research base for his work on Resilience. Educational Psychologists in Aberdeen worked with young people in focus groups to ensure that the questions were culturally valid. 
Psychologists at Liverpool Hope University tested the app across six secondary schools and 1200 young people in the UK. It was found that the test/retest reliability of the app was greater than that of a paper assessment. The overall scores when pupils used BeingMe also suggested they were more truthful than when completing a paper assessment. Our reports provide detailed insight into the changes that need to be made to improve a young person's well-being.
Once a young person has completed the assessment using BeingMe, several reports are generated, giving an overview of where the young person is struggling. These reports can be viewed in BeingMe by the young person, or by teachers using our online portal.
An expanded SHANARRI report and a resilience matrix are the two most important reports we provide. These detailed reports expand upon previous assessments used in schools. They highlight which specific areas students are struggling and give recommendations to help them improve their health and well-being.